枫叶之国加拿大是世界上最主要的渔业国之一,也是世界上海岸线最长的国家。由于其天然的地理环境,造就了加拿大海鲜的独特风味。加拿大海产品主要捕捞区域集中在加拿大东部大西洋沿岸省份(新布伦瑞克省、新斯科舍省、纽芬兰和拉布拉多省、爱德华王子岛)。天然野生的加拿大海产分布在寒冷清澈的太平洋、北大西洋和北冰洋海域,种类极其丰富。加拿大海鲜73%集中在大西洋沿岸的海洋三省,其中龙虾占37.5%,螃蟹占20.5%,虾占14.9%。

The country of the maple leafs Canada is one of the world's leading fishing nations,also is the country with the longest coastline in the world.Due to its natural genographical environment,the unique flavor of Canadian seafood is created.Major fishing areas for Canadian seafood are concentrated in the eastern Atlantic coastal provinces(new Brunswick,nova scotia,Newfoundland and labrador,prince Edward island).Natural and wild Canadian seafood is aboundant in the cold and clear Pacific,north Atlantic and arctic seas.73% of Canadian seafood are concentrated in the three Marine provinces along the Atlantic coast,with lobster 37.5%,crab 20.5% and shrimp 14.9%.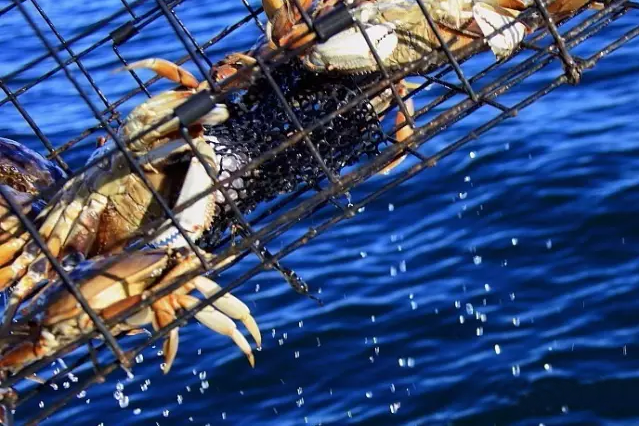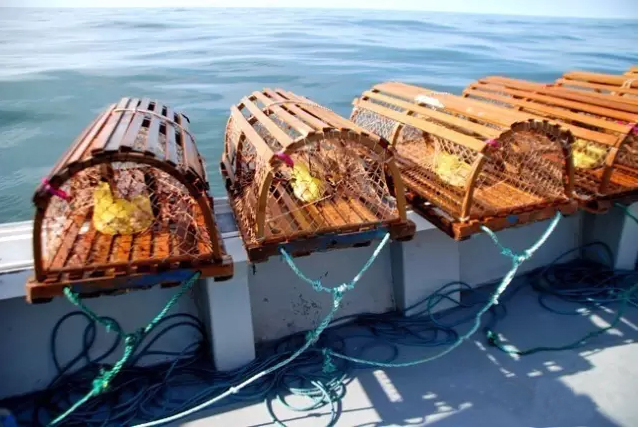 近几年,加拿大龙虾出口额持续增长,尤其是对美国、中国和其他国家的出口量。随着中加贸易的增长,加拿大雪蟹和冷水虾出口量也逐渐上升。虽然加拿大养殖三文鱼产量下滑,但是,针对全球市场,三文鱼产业仍有发展空间。加拿大出口到中国的出口额,过去两年增加了46%。
In recent years,Canadian lobster exports have continued to grow,especially to the United States,China and other countries Exports of Canadian snow crabs and cold-water shrimp are also rising as trade with China grows.Although production of farmed salmon in Canada has declined,there is still room for growth in the global market.Canadian exports to China have risen by 46% in the past two years.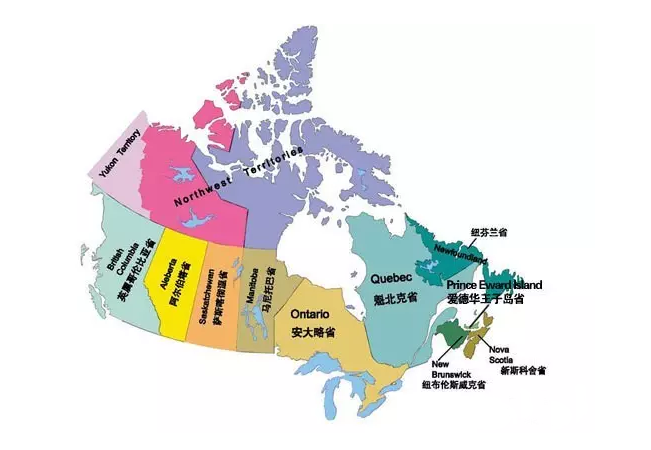 加拿大渔业养殖以生产安全的鱼、贝类产品为最高宗旨,加拿大有严格的食品安全体系。养殖牡蛎、鲑鱼等都是较完善的商业水产养殖产业。加拿大很多渔场都有MSC认证,随着全球对可持续海产品需求的不断增长,获得认证的产品更受欢迎。贝类的增长也带动了加拿大海鲜行业的整体发展。水产养殖也是加拿大未来着重发展的行业,水产业养殖业在加拿大海鲜行业变得越来越重要。野生水产也是其重点开发的领域。接下来,为大家详细介绍加拿大丰富的海产品。
Canada fisheries aquaculture to produce safe fish,shellish products for the highest purpose,has a strict food safety system.Aquaculture oyster,salmon and so on are relatively perfect commercial aquaculture industry.Many fishing grounds in Canada have MSC certification,and with growing global demand for sustainable seafood,certified products are more popular.The growth of shellfish has also led to the overall development of Canada's seafood industry.Aguaculture is also an industry that Canada will focus on in the future.Aquaculture is becoming more and more important in the seafood industry of Canada .Wild aquaculture is also a key area of development.Next,i would like to introduce Canada\s rich seafood in detail.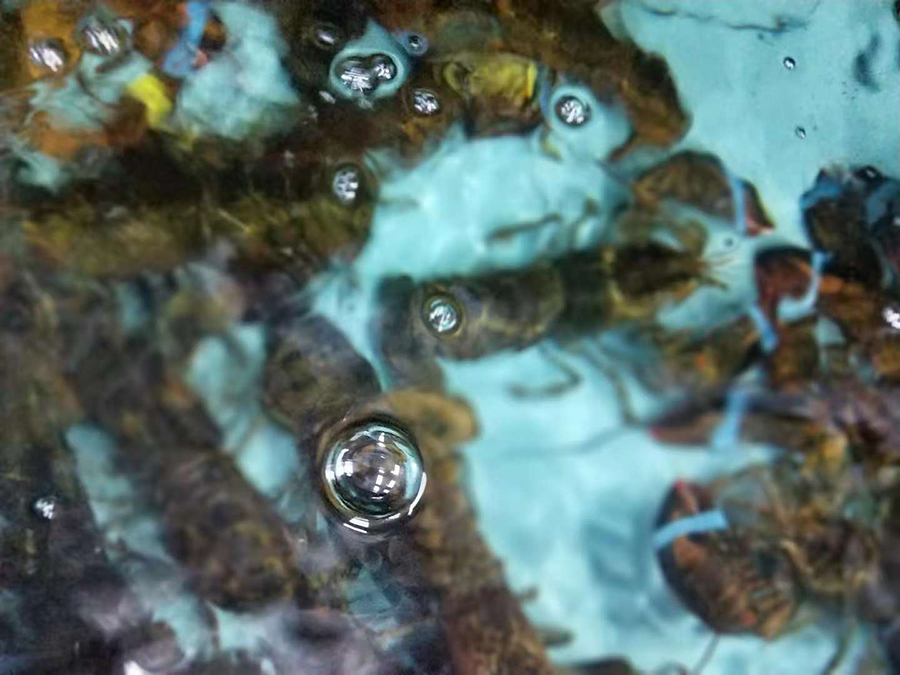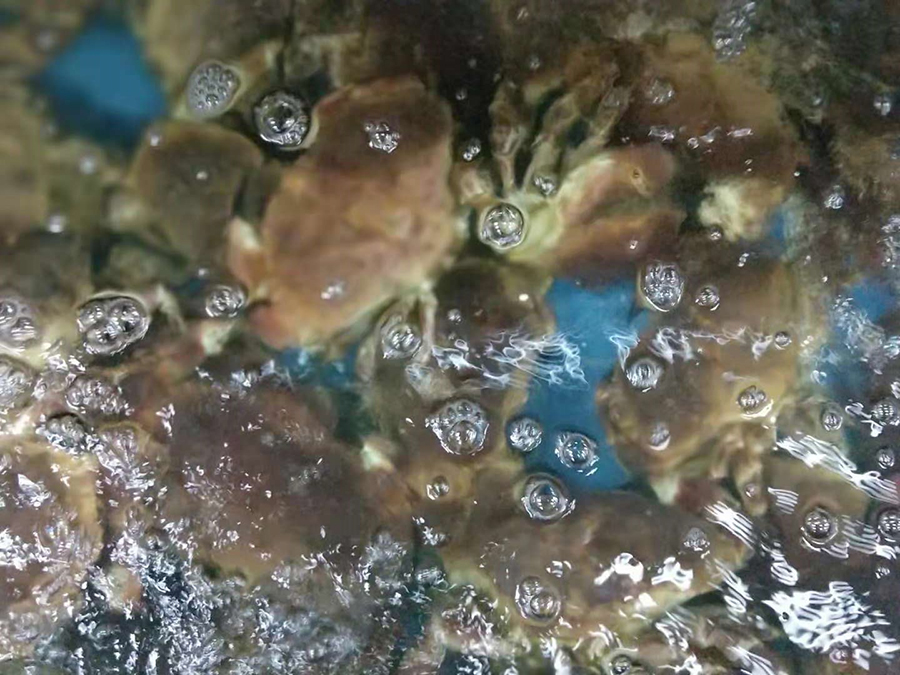 1、加拿大龙虾 Canadian Lobster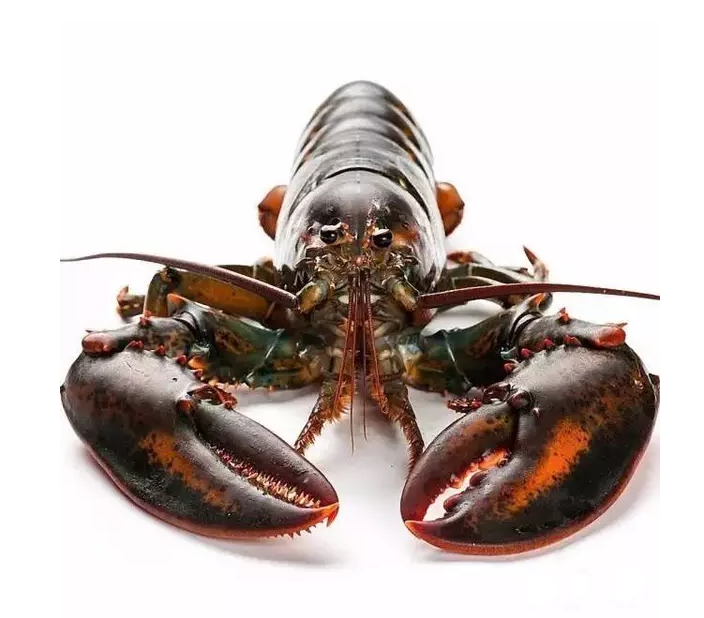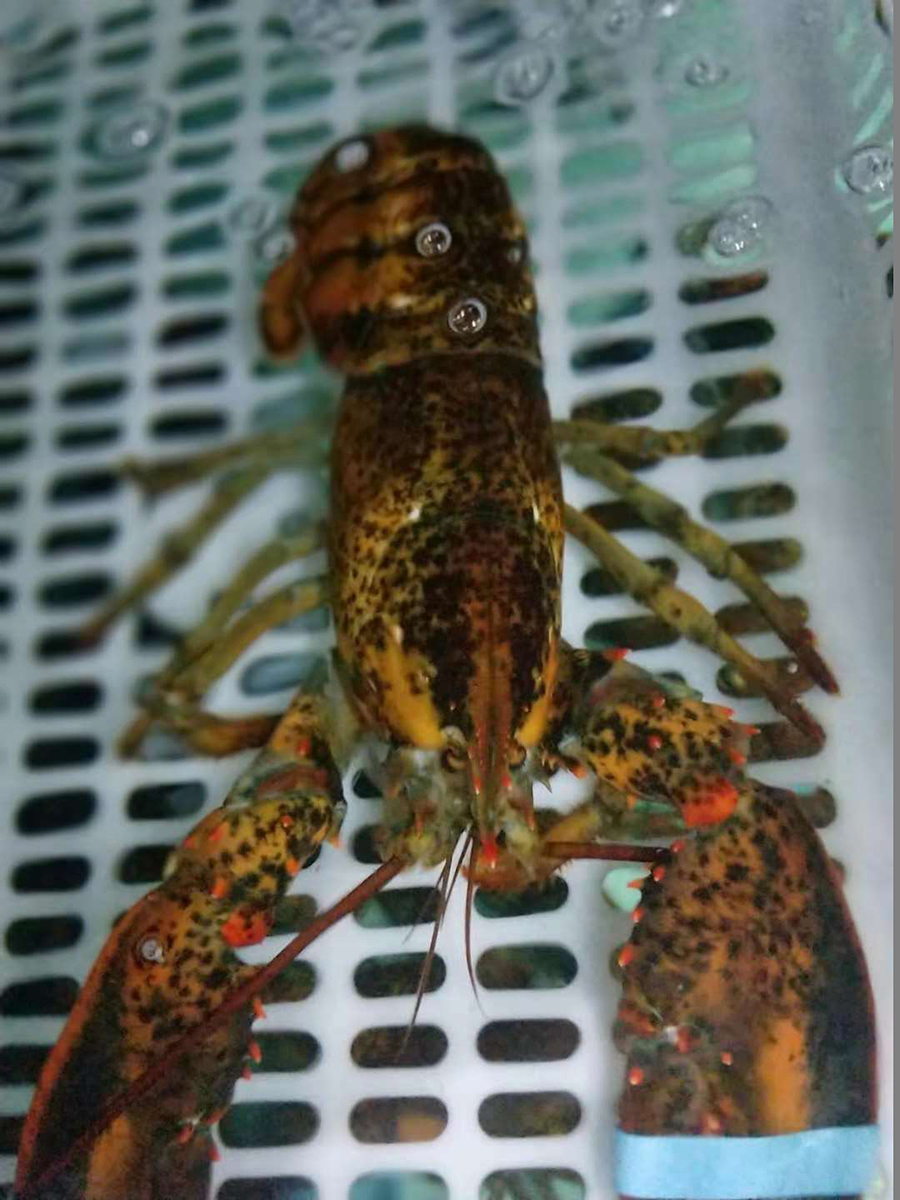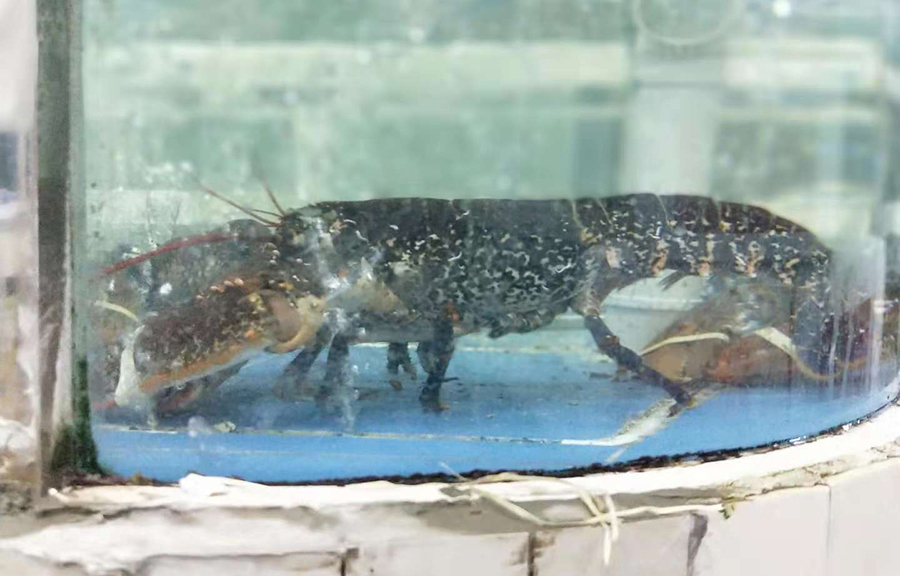 加拿大龙虾分布于加拿大东海岸,因生活于寒冷海域,所以生长特别缓慢。全身黑绿一对大钳,营养价值高。加拿大龙虾是加拿大最有代表性的海产之一,近年来出口到中国的海产中占比居前列,且份额逐年增加,也被中国的消费者熟知和喜爱。
Canadian lobsters are found on the east coast of Canadian and grow very slowly because they live in cold waters.Whole body black green pair of tongs,high nutritional value.Canadian lobster is one of the most
representative Marine products in Canada,In recent years,the proportion of Marine products exported to China is among the highest,and the share is increasing year by year,it is also known and loved by Chinese costumers.
2、珍宝蟹Dungeness Crab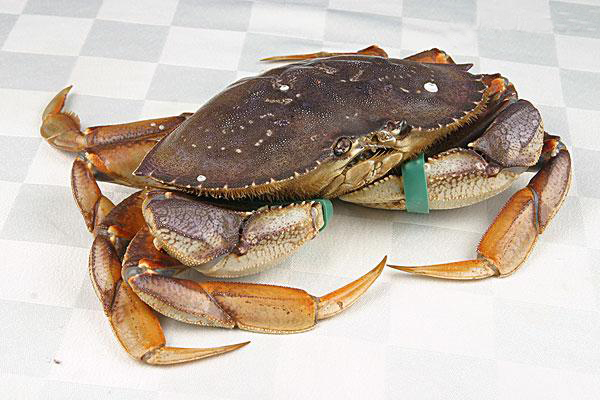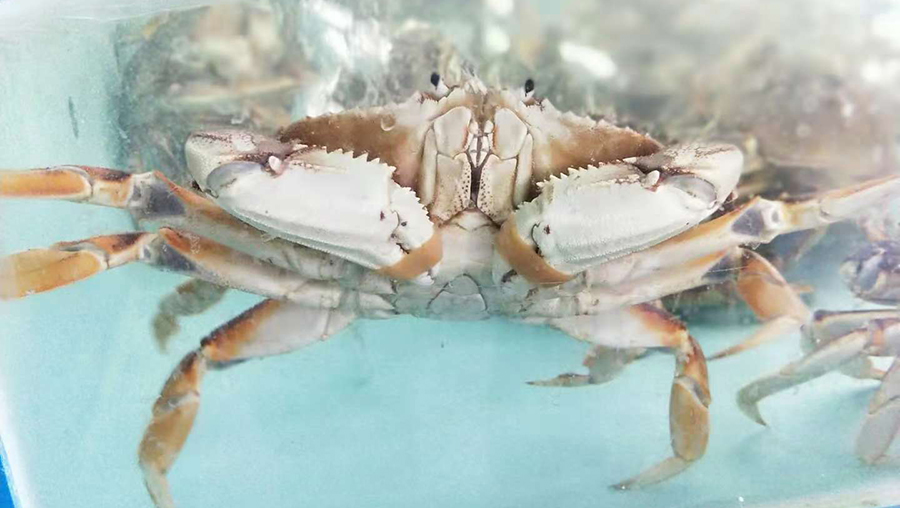 珍宝蟹主要分布在太平洋东北部,主要集中在加拿大BC省、美国加州、美国俄勒冈和华盛顿附近海域。珍宝蟹因华盛顿州小镇Dungeness而得名,属于黄道蟹属,邓津蟹,温哥华大蟹等。只有雄性珍宝蟹可以捕捞,因此珍宝蟹又称"太子蟹",这种蟹大而多肉。
Dungeness Crab mainly in the northeast Pacific Ocean,it is concentrated in the Canadian province of BC,California,Oregon and the waters around Washington.Named for the small town of Dungeness in Washington state,belongs to the genus of ecliptic crabs,dunjin crabs,vancouver giant crabs,etc.Only males are allowed to fish,therefore the name"prince crab",which is large and meaty.
3、生蚝 Oysters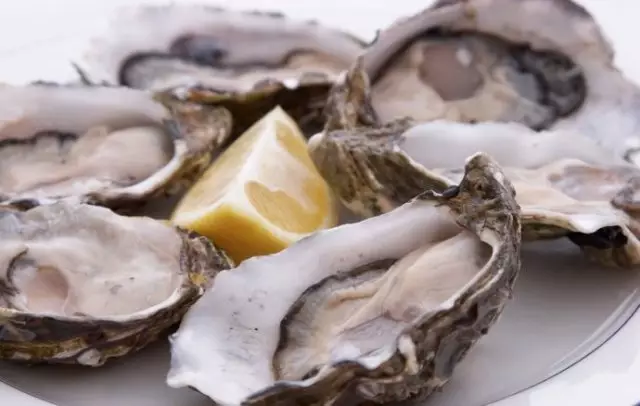 加拿大生蚝以鲜嫩、甜美多肉而闻名,这些生蚝生长在16摄氏度以下的加拿大深海,出产于许多小而隐蔽的海湾,海水清澈寒冷,加拿大渔业海洋局持续监测海水质量,确保生蚝的安全和高品质。
Canadian oysters are famous for their tender,sweet and meaty taste.These oysters grow below 16 degrees Celsius in the deep sea of Canada,They are produced in many small and secluded bays where the water is clean and cold,The Canadian fish industry and ocean administration continues to monitor sea water quality to ensure the safty and quality of raw oysters.
4、象拔蚌 Geoduck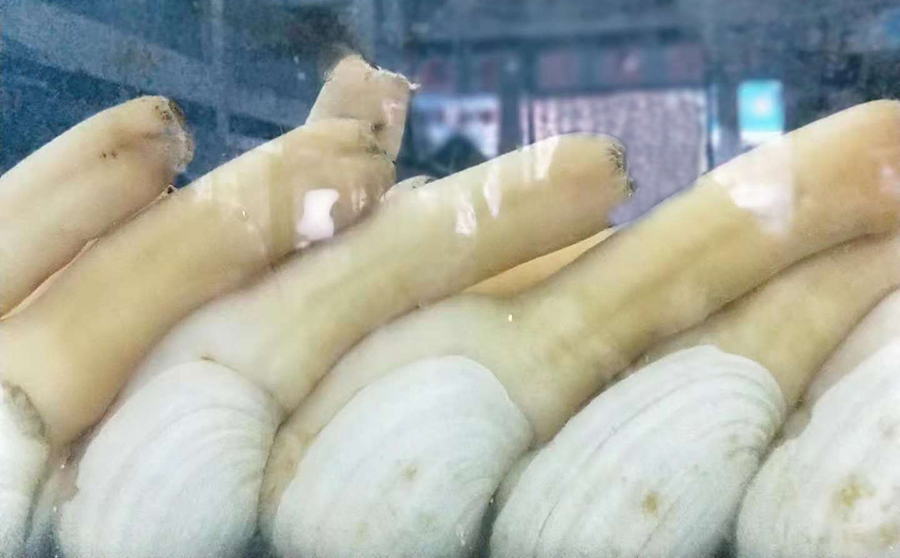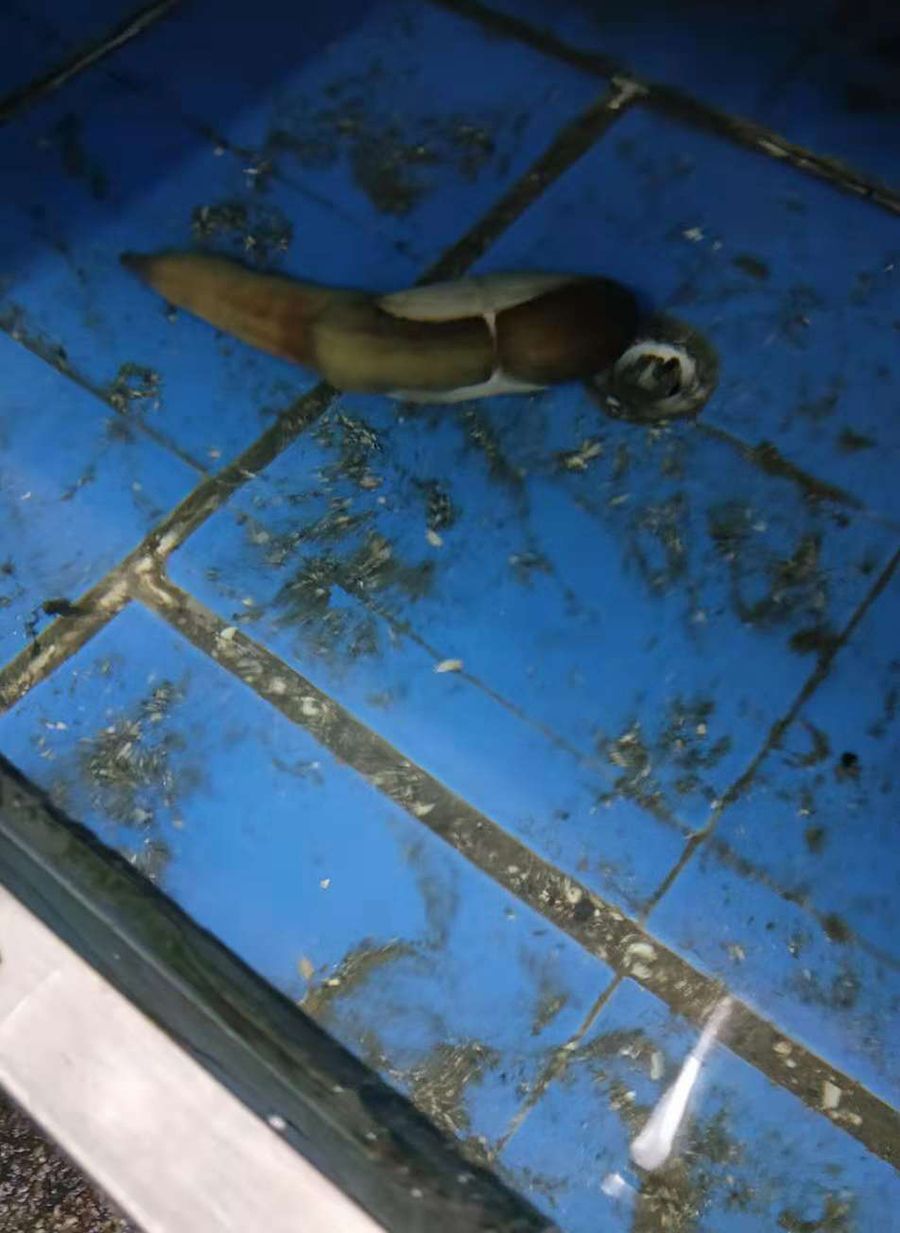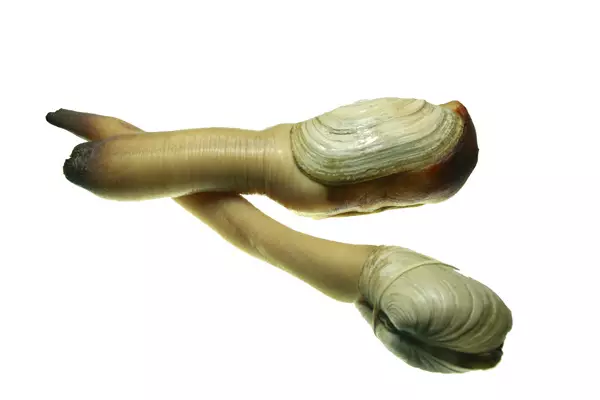 象拔蚌又名、皇帝蚌、,加拿大象拔蚌是一种独特的海鲜佳肴,采捞自加拿大太平洋沿岸冷洌,纯净的水域。象拔蚌是世界上存活最久,体积最大的洞穴类蛤蜊。加拿大渔业海洋部(DFO)每年都会尽量将该年的总采捕量限制于原本生物量的1.2%至1.8%。
Geoduck also known as the emperor clam,Canadian Geoduck is a unique seafood delicacies,harvested from the Pacific coast of Canada cold,pure water area.Geoduck are the world's oldest and largest living cave clams.Canadian department of fisheries and oceans(DFO) tries to limit the total harvest for that year to between1.2 and 1.8 percent of the original biomass.
5、牡丹虾 Spot Prawns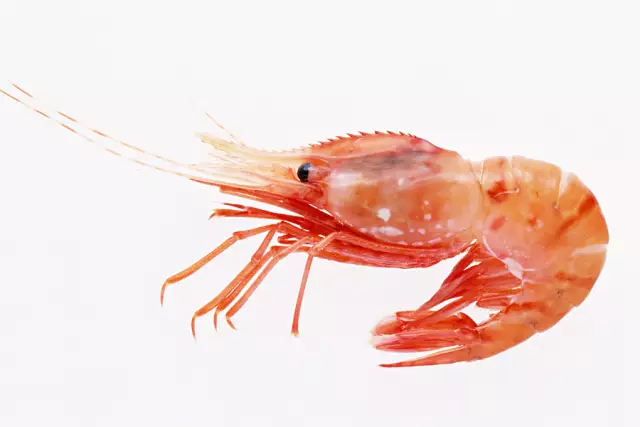 牡丹虾盛产于加拿大西部卑诗省,来自350米以下深水低温海域捕捞。因其颜色鲜红色华人誉为"牡丹虾"。虾头两侧有条状白纹,虾身亦有圆点白斑。虾长可达20cm以上。牡丹虾以生食为主,虾肉肥硕,极富弹性,鲜爽无比。牡丹虾是做刺身的绝佳美味,属于高档海虾,在日、韩、台湾等地享有盛名。
Sport Prawns are aboundant in western British Columbia,Canada,and come from deep and cold waters below 350 meters.Chinese people are known as"Spot Prawns"for its bright red color.There are streaks of white on both sides of the head of the shrimp.Prawn can reach more 20cm in length.Spot Prawns to raw food-based,fat prawns,in Japan,Korea,Taiwan and other place enjoyed a repulation
6、海胆 Sea Urchins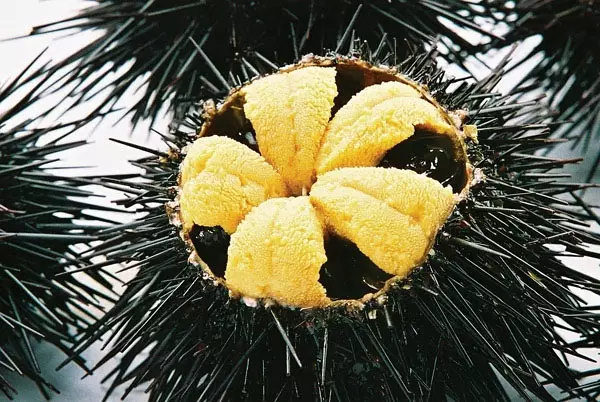 加拿大海胆是世界顶级海胆,因加拿大寒冷水域无污染,因此出产的海胆肥美丰腴、甘甜,膏厚肉多,味道浓郁鲜美,质感细滑。
Canada sea urchin is one of the world's top sea urchin,Since there is no pollution in Canada's cold waters,the sea urchin produced here is plump,sweet,rich and fleshy with rich and delicious tast and fine and smooth texture.
7、长脚蟹 Snow Crab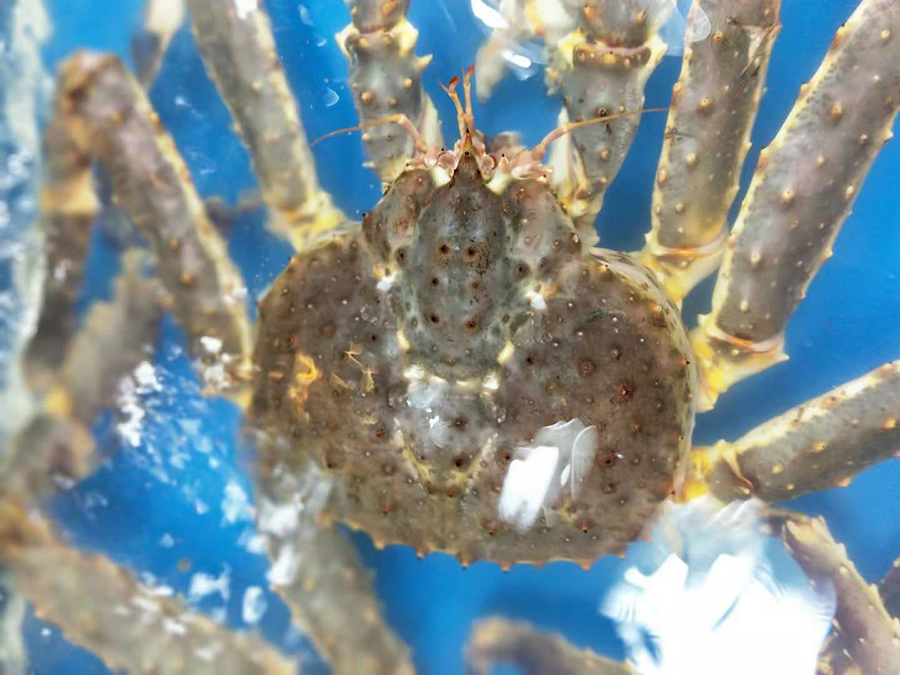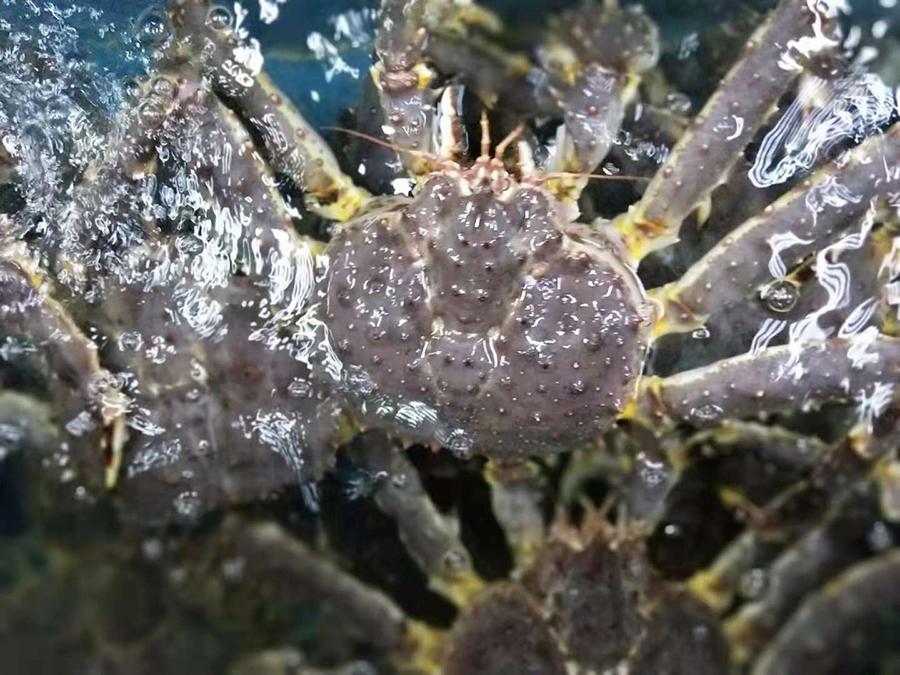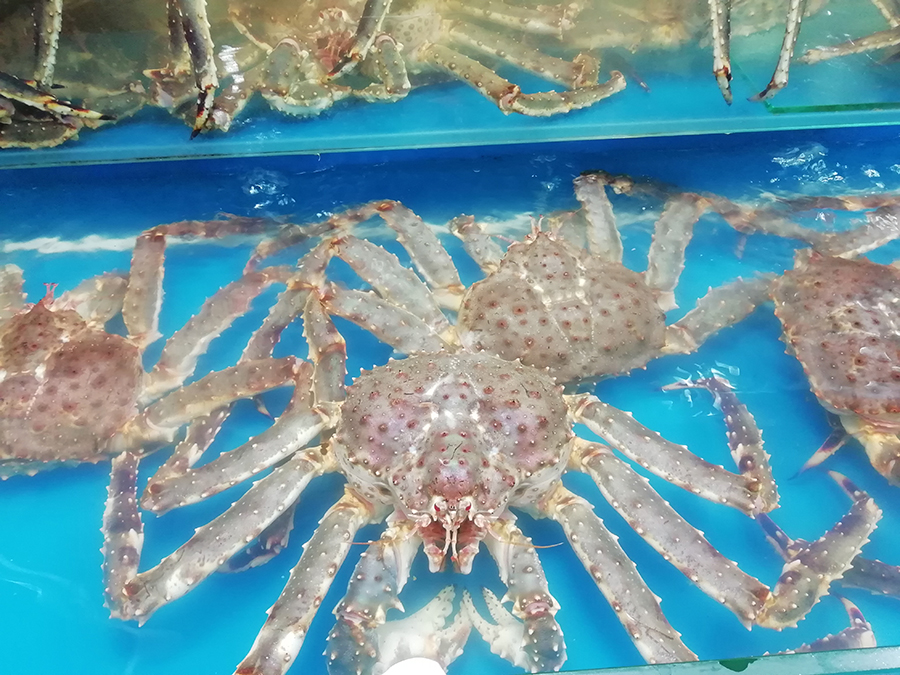 加拿大长脚蟹主要生长在加拿大东部的冷水海域,纽芬兰岛附近,外壳硬实,肉质甘甜肥美,在世界广受赞誉。因体型较大,又称皮匠蟹、皇后蟹。渔民用传统捕捞方式,使用笼子捕捞雪蟹,未达到捕捞尺寸要求的公蟹及所有母蟹放回到海中,保持渔业可持续发展。
The Canadian snow crab is mainly found in the cold waters of eastern Canada,near New island of Newfoundland,the tough outer shell,succulent and sweet flesh,is widly parised in the world.Because of the larger size,also known as the cobbler crab,empress crab.Fishermen return to the sea with traditional fashing methods,using cages to catch snow crabs,male crabs and all female crabs that do not meet the fishing size requirement,to keep the fishery sustainable.
8、紫贻贝 Blue Mussel

紫贻贝也叫"蓝口贝",是一种经济贝类,壳多为黑色,肉质鲜美,肉晒干了便是人们熟知的淡菜。紫贻贝在很多国家都有分别,在我国北部沿海被称为"海虹"。 生活在浅海,以足丝附着岩礁上。紫贻贝是加拿大东海岸最受欢迎的海产之一。北大西洋海域纯净、冰冷的海水因其富含营养物质为加拿大的蓝口贝养殖提供了一个理想的生活环境。
The blue mussel,also known as"bluemouth mussel",is an economic shellfish with black shells,succulent and dried meat.Purple mussel is different in many countries,and it is called"Sea rainbow"in the north coast of China。Lives in the shallow sea,attaches the rock reef with the foot silk.Mussel are among the most popular seafood on Canada's east coast.The clean,cold waters of the north Atlantic provide an ideal environment for aquaculture of the bluemouth bay in Canada because they are rich in nutrients.
9、蓝鳍金枪鱼Atlanticbluefin tuna

蓝鳍金枪鱼是硬骨鱼纲辐鳍鱼亚纲鲈形目鲭亚目鲭科的一种,台湾称之为"南方黑鲔",广泛分布于北半球的太平洋和大西洋海域中,栖息深度0-9850米(典型深度50-2470米),体长可达458厘米,属于大洋性洄游性鱼类,成群活动,属肉食性,以鱼类、头足类、甲壳类为食,可做为食用鱼、游钓鱼及养殖鱼类。蓝鳍金枪鱼已被列为极危保育类动物。

Atlanticbluefin tuna is osteichthyes radial fin fish subclass perciformes mackerel suborder scombridaea,referred to as "the southern Antlanticbluefin tuna"in Taiwan,widely distributed in the northern Pactific and the Atlantic ocean,perched depth 0-9850m depth(typically 50-2470 meters),the length is 458cm,belongs to the ocean migratory fish,in herd,belongs to the carnivorous,with fish,cephalopods and crustaceans for food,but as a food fish,fishing and farmed fish swim.Atlanticbluefin tuna has been classfied as a critically endangered species.
10、黄鳍金枪鱼Yellowfin tuna


黄鳍金枪鱼,是金枪鱼类经济价值比较大的金枪鱼,产量也比较高,黄鳍金枪鱼是金枪鱼中的"美人",他们的深身体很强壮,但体型要更纤长一点,非常有线条感,背部和蓝鳍金枪鱼、大眼金枪鱼是一样都是蓝色的,但是背鳍,臀鳍和小鳍橘黄色的,肚子是银白色的,在展览的大海中游动时,显得尤为炫彩艳丽。
Yellowfin tuna is tuna class economic value larger tuna,yield is high,the "beauties"is yellowfin tuna,their deep body very strong,but also want to be a little long,line feeling very much,the back and the anal fin and the fin orange,the stomach is silvery white,swimming in the exhibition of the sea,is especially dazle colour is gorgeous.
11、大眼金枪鱼BigeyeTuna

大眼金枪鱼的背部呈深蓝色,腹部呈白色,它们身体非常的强健,头和眼睛都比较大,所以人们也叫它们肥壮金枪鱼、副金枪鱼、大目鲔等等,它的英文名字也比较好记:Bigeye tuna。大眼金枪鱼跟蓝鳍金枪鱼一样,喜欢扎堆,喜集群,它们主要生活在大西洋、印度洋和太平洋的热带或亚热带海域。大眼金枪鱼也属于中上层鱼类,因为有特殊的生理机能,从而可以到更深的水域中觅食。白天他们可以到稍微深一点的水域活动,黄昏的时候,回到浅而很暖的水域,它们主要吃一些鱼类和甲壳类,例如沙丁鱼、乌贼、虾和蟹等等。大眼金枪鱼的眼睛非常发达,让他们的视力在弱光条件下可以看的很清楚。

Big-eyed tuna have a dark blue back and a ehite belly,they are very striong and have large heads and eyes,so they are also called fatty tuna,para-tuna,large-eyed tuna and so on,its English name is also easier to remember:Bigeye tuna.Like bluefin,the bigeye is a clump,a cluster that lives mainly in tropical or subtropical waters of the Atlantic,Indian and Pacific oceans.The bigeye tuna is also an upper-middle class fish because it has special physiology that allows it to forage in deeper dusk to shallow,warm waters,where they eat mostly fish and crustanceans such as sardines,squid,shrimp and crabs.Large-eyed tuna have very developed eyes that allow them to see clearly in low light conditions.
12、美洲黄盖鲽 Atlantic Halibut

13、黄眼鲪Yelloweye Rockfish


黄眼鲪分布于东太平洋,是世界上寿命最长的鱼类,最多能活到114到120岁,最大长度可达36英寸。有彩色的背鳍,橙色及黄色。捕捞配额有严格的限制,避免因过度捕捞造成物种灭绝。
Yelloweye Rockfish distribution in the eastern Pacific Ocean,is the world's oldest fish,most can live to be 114-120,the maximum length of 36 inches.Has colorful dorsal fins,orange and yellow.Fishing quotas are strictly limited to avoid extinction due to overfishing.